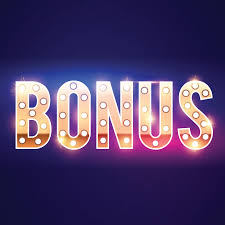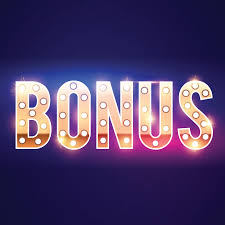 Do you remember from history lessons how paleolithic tribes were classified either as hunters or gatherers? No deposit bonuses are closer to bonus-gathering than bonus-hunting. Don't expect big prey but at least an animal won't wound you. The gambling community calls these guys freebies.
No deposit bonuses are small bonuses given by casinos usually as a reward for registering a new account. The most common forms are free spins and free cash. You can play with these bonuses and win some limited amounts of money. Do this in 200 casinos and with a little luck you'll end up with a few hundreds of $.
Free cash and free spins are offered as a form of marketing. If you are from a rich western country, you'll get some kind of no deposit bonus in every second online casino. If you are from Russia or any other country famous for bonus abusing you'll have problems to find them. I was trying hard and was barely able to fill the first page of no deposit bonuses for Russian players.
So how should you collect these kinds of bonuses?
How to play no deposit bonuses
The first thing to do is that you have to find casinos which will give you a no deposit bonus. My list of no deposit bonuses is the perfect place to start.
Then you have to sign up. Keep in mind that these bonuses are a kind of trade between you and the casino.
To get the bonus you need to provide your personal details, email address and sometimes phone number. To get paid if you win you'll need to prove that these details are correct, send your ID and maybe even make a deposit as another form of verification. That's how casinos protect themselves from giving the bonus to the same players over and over.
Note: Please don't create more than 1 account in 1 casino! You'll never ever get paid anyway and you can piss the casino off and they may stop giving this bonus in the future. When I asked affiliate managers why they don't want to give bonuses to players from certain countries, they replied that they had a lot of players from some countries with 10-20 accounts. They didn't have to pay for any wins but they had to pay to the game provider for the free spins anyway.
So you have signed up and validated your email address and phone number. Sometimes you'll need to ask for a bonus on live chat or provide some sort of bonus PROMO CODE.
Now you have a bonus. How do you play it the most effective way?
Step 1: With free spins you don't have many options. Just spin with predetermined bet size and see what you win. When you finish the free spins, you'll actually end up with something similar to a free cash bonus.
Step 2: Carefully read the terms and conditions of the bonus. Focus mostly on
Wagering requirements
Maximal amount converted to real money
Maximal bet and maximal line bet (never ever exceed these!)
Step 3: You have to decide how aggressively you will play. Aggressiveness is just another name for the volatility of your strategy:
Very aggressive strategy: bet high in few spins and either lose quickly or win nice money
Low volatility strategy: bet small amounts, lose gradually and hope for a medium win
The key is in finding a good balance. With too aggressive a strategy you'll waste almost immediately 98% of your bonuses. For the remaining 2% you'll end up with quite a big bankroll, but you'll be hit with the maximal converted amount rule and you'll get only 50-100 dollars. With too defensive a strategy you'll lose all bonuses before meeting the wagering requirements.