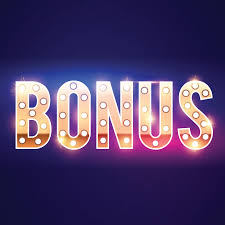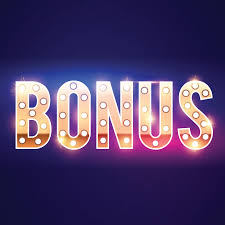 Problem #1 – Lack of Luck
You have an advantage on your side but you can be unlucky as well. Your chance to convert $200 bonus from the example above is around 4.9%. If you are very unlucky, you can make 50 attempts with no success.
You need a big bankroll when you start, accept the risk and be prepared to repeat this with 50-100 bonuses. Also your real converted value of a single bonus can vary from few hundreds up to few tens of thousands.
Following table displays your approximate chance to lose all N bonuses and your chances of experiencing a loss after N attempts. For the simulation I have used my reverse-engineered 96% high variance slot.
Despite the fact that average profit correlates with the number of bonuses played, your chance to be in total profit grows quite slowly.
After 200 correctly played bonuses there will be still almost 20% of players who will be in the red. Other players will make more than average but that won't help you much if you are among those 20%, have spent weeks on chasing bonuses, and ended up in loss just due to bad luck.
And you may also run out of the bonuses – there are many hundreds of casinos but not many thousands of them.
The following graph visualizes the chance to be in profit/loss after playing N bonuses:
My conclusion is that you should have at least $20000 to have a reasonably low chance of failure. Or you can either start with the best bonuses or take lower bonuses, choose slot with medium to low variance and try to build your bankroll gradually.
Bonus hunting of 15 years ago didn't have this problem at all. You were getting profit from every bonus you played. If you are looking for a way how to win at the casino every time nowadays, you are simply out of luck. Unfortunately, there is no such thing anymore.
Problem #2 – Very high wins in few casinos
Now imagine that you have started to play this bonus hunting game. After 40 bonuses and $4000 lost you finally hit $7000 in one of the casinos. Will they pay you?
If you were really careful and haven't broken any specific rule from bonus terms and conditions then the casino will most likely pay you at the end. But sometimes you'll probably need to make your case public on one of the mediation forums like Askgamblers and escalate….sometimes repeatedly.
On the one hand a good casino manager may notice from your betting style that you are a bonus hunter. Your style with higher variance will differ a little from the style of casual players who are just killing their time in the casino. But most of the casinos will pay despite they think that you are a bonus hunter. They don't want to risk their reputation for few thousand dollars.
Many casinos have introduced an "irregular play" clause with the intention of repelling bonus hunters. This clause usually states something like:
"If we notice any kind of irregular play with bonus (a.k.a. bonus hunting) we reserve the right to void the bonus"
Some casinos managers confirmed to me that after they introduced this clause that it gets rid of most bonus hunters almost instantly without doing anything else.
I haven't seen so far that any reputable casino would use this in case of dispute on some mediation platform. But the risk is still considerable. At the end the casino has the money in its account. If the casino decides to risk its reputation and not to pay you, you simply won't get paid. No need to tell that 40 other casinos won't return you your deposits either.
If you want to decrease the chance of being accused of bonus abusing by displaying irregular play then you must avoid making an obvious change in your game style. Or at least make attempts to disguise it.
An example for this would be to decrease your bet size to 10% of former bet size after you win high. Keep the same bet even after you win high and don't give the casino an excuse not to pay you. This will increase the volatility of your betting strategy but not that much as you might think. And your long-term profit remains same. My simulation shows that dropping bet size after a big win to 10 % will decrease your chances of going bankrupt with $5000 budget from 36 % to 27 %.
Dropping bet size after a big win to 10 % will decrease your chances of going bankrupt with $5000 budget from 36% to 27%.
As you'll need to play hundreds of bonuses you can't be overly picky about casinos. But be especially aware of very small casinos with low revenues. Small unknown casinos can have monthly revenues of around $10 000. If a casino manager has a choice either to not pay to his employees or to not pay to some bonus hunter, guess which choice he will choose.
You should also keep in mind that you can't choose the casino in which you'll manage to convert your bonus. Which casino – out of all the casinos where you deposited – will be the one where conversion is successful is of course going to be decided by pure chance.
Problem #3 – skill and time required
High variance bonus hunting requires a lot of knowledge. You should be able to:
Carefully read and understand the terms and conditions of bonus offers and casinos which offer them.
Ask the casino to explain any ambiguous conditions and save the chat/email as evidence for the future.
Choose the most suitable – and allowed – combination of slot and betting strategy. Decide whether the bonus on offer gives you a sufficient statistical advantage.
Evaluate a casino's reputation and again decide whether to play the bonus or not.
Escalate and argument on mediation websites if a casino refuses to pay you out.
And even if you are good at all of the above, it will take you probably hundreds of hours to make some reasonable money. That is the main reason why I'm not doing this myself: with my skills I can make the same money in different activities (software development for example).
If you think that you can properly do everything described above I may have a better job for you ;).
Problem #4 – not enough good casinos and bonuses
This is more likely to be a problem if you reside in one of countries where gambling is illegal or strictly regulated, or if you reside in country which is well known for bonus abusing.In this case, your choice of casinos and bonuses is limited and you'll never find the hundreds of bonuses required to play this strategy.